The 2023 American Society of Clinical Oncology (ASCO) convened its annual event from June 3rd to 5th at the McCormick Exhibition Center in Chicago.
The ASCO Annual Meeting consistently stands as the largest global exhibition in the field of cancer research. This year, the event featured a staggering 5,150 exhibitors and drew over 50,000 professionals, including 14,000 international experts and 34,000 healthcare professionals from across the globe. Moreover, more than 400 organizations actively participated in the exhibition.
Under the theme "Working with Patients: The Cornerstone of Cancer Care and Research," the event comprised over 200 sessions, spotlighting the latest advancements in oncology treatments, products, and services.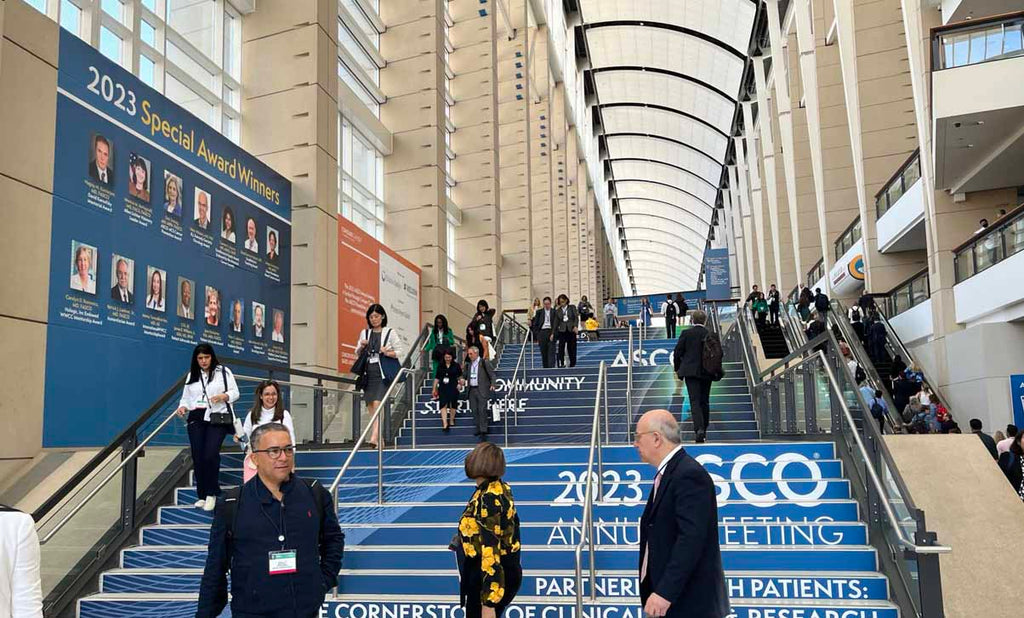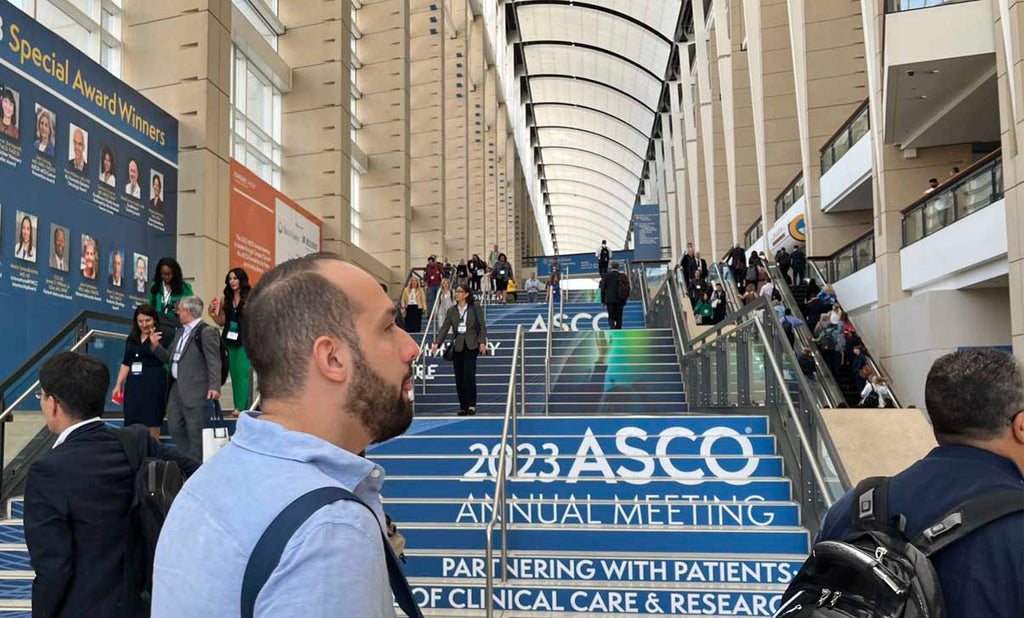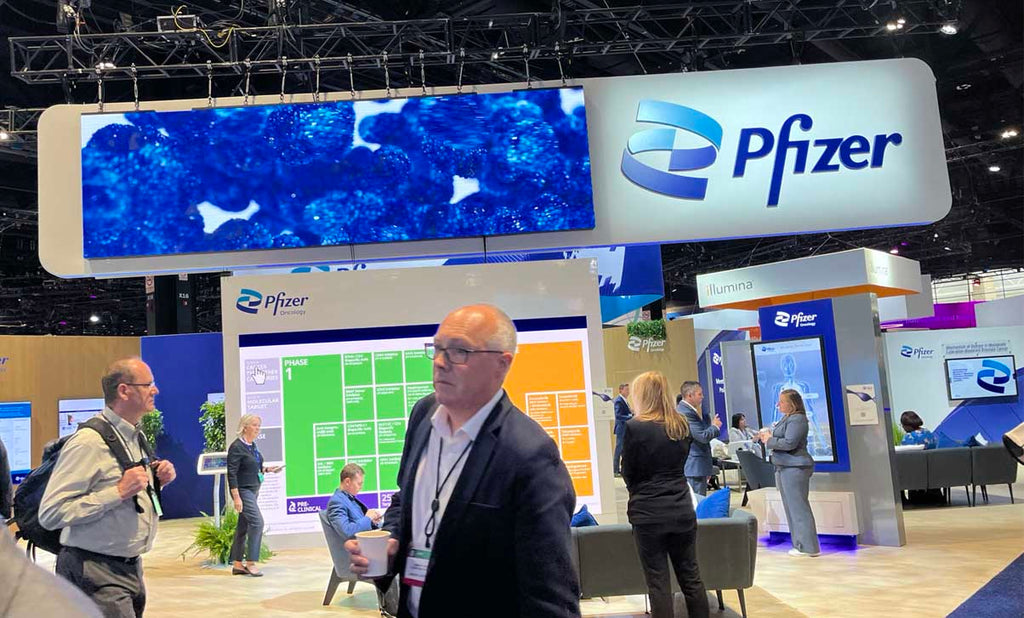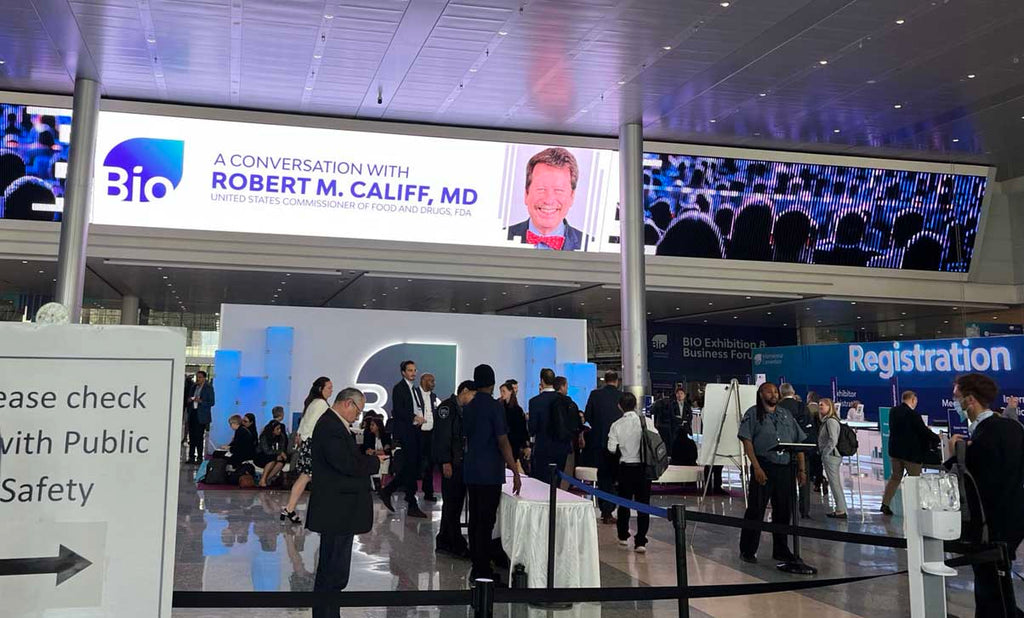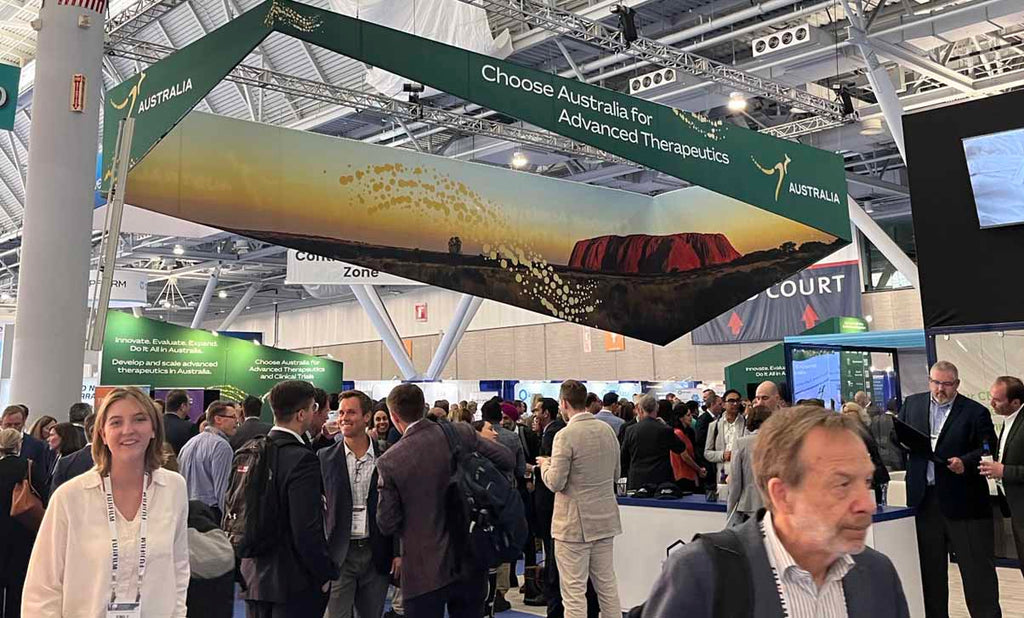 During the exhibition, Hieff standout products, including the GMP-grade T7 RNA Polymerase, UCF.ME® UltraNuclease, and Hieff Unicon® V Lyo-nCoV Multiplex One Step RT-qPCR Kit (Booth #5151), garnered significant attention. These products captivated numerous professionals, who visited the booth to gain insights and engage in discussions, ultimately earning recognition from customers.
Representatives from Yeasen Biotech actively participated in various lectures and engaged in in-depth exchanges with peers, jointly exploring the latest technological and academic achievements in the industry and delving into future industry trends. Yeasen Biotech remains committed to advancing in the fields of oncology and biotechnology, enhancing product excellence, expanding its international presence, and steadily progressing towards its goal of internationalization.
Product Spotlight:
This product is a bacteriophage T7 RNA polymerase derived from recombinant protein expression in Escherichia coli. It catalyzes the 5'→3' synthesis of RNA on double-stranded DNA from its T7 promoter sequence (5'-TAATACGACTCACTATAG*-3') and uses NTPs as substrates. The DNA with double-stranded linear blunt ends or 5'protruding ends can be used as templates for T7 RNA polymerase, so linearized plasmids and PCR products can be used as templates for in vitro synthesis of RNA.
Note: G* is the first base of the RNA transcript.
This product is produced in accordance with GMP regulations and provided in liquid form.
Feature
Synthesize long transcripts and short transcripts, RNA can be produced 100-200 μg with 1 μg of DNA template
Higher yield and easy to operate
Lower endotoxins
Tested for the absence of endonucleases, exonucleases, RNases
Application
Radiolabeled RNA probe preparation
RNA generation for studies of RNA structure, processing and catalysis
Expression control via anti-sense RNA
mRNA, sgRNA synthesis
The Nuclease is a nonspecific endonuclease and has optimum activity at high salt concentration. Salt can play an important role in minimizing aggregation of protein or virus, which would be helpful for dissociation of DNA & RNA from proteins or other cellular components. In high salt conditions, enzymes are more likely to access the released DNA & RNA and degrade them. Nuclease which has high activity at high salt would be more effective to improve purification processes. The Salt Active UltraNuclease can be used to reduce the viscosity of cell supernatant and cell lysate, increase purification efficiency in high salt condition.
The enzyme can also reduce host nucleic acid residues to pg-grade, improving the performance and safety of biological products of applications including virus purification, vaccine manufacturing, and protein/polysaccharide pharmaceutical manufacturing. 
This product is produced by GMP process requirements and provided in a liquid form with the following features.
High purity (≥ 98%)
Animal-free production
Low Endotoxin
High activity at high salt conditions

Supported by ELISA Kit
Since its inception, Yeasen Biotechnology has dedicated itself to research, development, and innovation in second-generation sequencing products. The company boasts a team of leading scientists and engineers with extensive expertise in biology, bioinformatics, and engineering, all deeply involved in the latest NGS technology and market requirements.
Through close collaborations with academia, partners, and customers, Yeasen Biotechnology swiftly translates research outcomes into innovative products, delivering cutting-edge solutions to users. The company has accumulated substantial experience and expertise in quality control and process optimization for NGS products. It rigorously adheres to the ISO quality management system, employing stringent technological processes and high-quality inspection measures to ensure product stability and reliability.